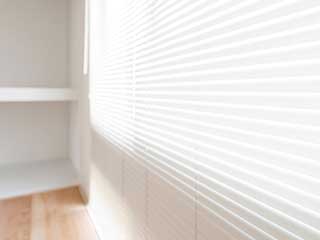 Privacy is a big deal for a lot of people. In spite of social media, many people still like to keep a great portion of their lives. This need for privacy is a particular necessity in the average Newport Beach household. Housing in suburbia means residents are living in very close proximity. With parcels of land being subdivided to tiny plots just big enough to fit an average family home and apartment buildings also being built close together, privacy can become a real issue.
Perfect Blinds For Privacy
While there is not a lot we can do about urban density, there is a lot we can do to maintain a high level of privacy in our own homes. Installing the right blinds and shades to our windows can make all the difference. Newport Beach Blinds & Shades is the company to call to afford yourself some much-needed privacy while adding value and charm to the inside of your castle.
Stay Cool With Blackout Curtains
Working and living in Newport Beach during summer is not without its challenges. Navigating through peak hour traffic is a nightmare at the best of times. But on a steaming summer day, it's torture. While traveling along at a snail's pace, you dream of arriving at your home oasis and shutting out the glaring sun and peeling off a few layers. Before you peel off those layers and give your neighbors a peep show, you should look at installing some blackout curtains. Not only will these curtains give you the much-needed respite from the sun, but it'll also shield you from the neighbors getting a full view of your in-house antics.
Blackout Blinds & Shades
We have a range of window treatments to suit every Newport Beach property and every budget. Our range of window treatments includes blackout blinds that can give your home a contemporary look while giving you the privacy you want. Choose from a stunning array of colors and textures that will frame your windows in style. For a little extra appeal, consider blackout Roman shades. It's the little details in these great shades that can make all the difference.
Privacy Without Looking Institutional
All too often, people equate privacy with a look that is anything but warm and inviting. That doesn't need to be the case. Vertical blinds can add a contemporary feel to your home and there are many colors and patterns you can choose from. As a choice for your office, verticals look amazing. They can give your office a warm, comfortable look that adds a friendly feel to an otherwise cold and rigid looking office.
Plantation Shutters For A Fun Summer Look
Living in Newport Beach means you get a whole lot of sunshine throughout the year and with plantation shutters, you can turn your ordinary suburban home into a permanent summer vacation house. Not only do these shutters look great, but they also offer you the privacy you want in your fortress, as well as blocking the sun in the heat of the day.
Call Newport Beach Blinds & Shades For All Your Window Covering Needs
If you live in the Newport Beach area, call us for a consultation and we'll show you our range of curtains, blinds, and shades to give your home the privacy you and your family need.