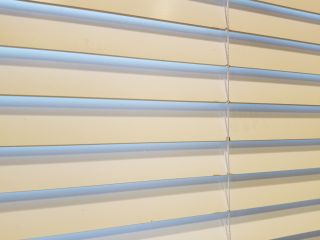 Welcome to Newport Beach Blinds & Shades, your one-stop destination for premium faux wood blinds and wooden blinds in Newport Beach, CA. We provide a comprehensive range of window treatments, along with expert installation and valuable advice to help you transform your interior. Whether you're looking for faux wood blinds, wooden blinds, or other window treatments, we've got you covered.
Why Choose Faux Wood Blinds?
Faux wood blinds have become a popular choice for homeowners and businesses in Newport Beach, and for good reason. These blinds offer numerous benefits when compared to other window treatments:
Elegance and Durability: Our faux wood blinds emulate the classic look of real wood but are more durable, making them ideal for high-humidity areas.
Cost-Effective: Faux wood blinds are an affordable alternative to real wood, giving you the same aesthetic appeal at a lower cost.
Easy Maintenance: Cleaning faux wood blinds is a breeze, making them a practical choice for busy homes and offices.
Versatility: They are available in various finishes, colors, and styles, allowing you to match them to any decor.
Eco-Friendly: Our natural faux wood blinds provide an environmentally conscious option.
Professional Installation and Automation
At Newport Beach Blinds & Shades, we offer expert installation services to ensure your window treatments are fitted perfectly. We also specialize in automation and partner with top brands like Somfy and Lutron for high-quality motorization solutions. Take control of your window treatments with ease, whether you're at home or on the go.
Free Consultation and Design Advice
Choosing the right window treatments can be a daunting task. That's why we offer free consultations and provide valuable design advice. Our experts will guide you through the selection process, considering factors like your interior design, lighting, and preferences. We'll help you choose the perfect faux wood blinds or wooden blinds to complement your space, whether it's for your home or a commercial property.
Customized Solutions for Every Space
Our window treatment expertise extends to both indoor and outdoor spaces. Whether you need faux wood blinds for a cozy living room, elegant wooden blinds for your office, or woven wood blinds for a patio or outdoor area, we have the ideal solution for you.
Blinds Automation
Embrace the future of home and office automation with our blinds automation services. Enjoy the convenience and energy efficiency of automated blinds, all controlled at your fingertips.
Find Us in Newport Beach
Newport Beach Blinds & Shades is your trusted partner for all your window treatment needs in Newport Beach, CA. We're committed to enhancing your space with premium faux wood and wooden blinds, expert installation, and automation options. Contact us today for a free consultation, and let us help you choose the perfect window treatments for your space.