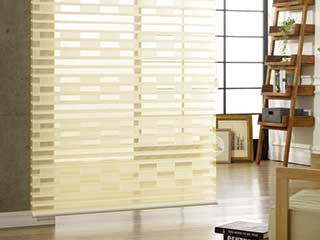 Improving the overall ambiance and feel of a home or office can be as simple as letting more sunlight in. Yes, the sun can be a little bit hard on the eyes and can even be damaging to the skin when unfiltered. However, with the proper sheer window shades, you'll be able to enjoy natural lighting at home or work, without worrying about harmful UV rays.
What's So Good About Sheer Shades?
Typical window shades aim to completely block the sun's rays and create a darkening effect indoors, but if you wish to use natural light, then you just need custom window treatments that diffuse the light instead of blocking it outright. Sheer shades make for an excellent choice. Whether you're looking to maximize natural lighting or you want to add some decor, these coverings can suit your needs. Using sheer material will allow you to maintain some privacy, while also letting sunlight in, minus the dangerous UV light.
The Sun is Your Friend
The sun is a very helpful ally when it comes to providing great indoor lighting. One of the great things about sunlight is that it's free. Why use artificial indoor lighting during the day if you are able to utilize the sun's warm rays? Just use sheer shades so that you can diffuse the harsh light, making it softer and more pleasant for your eyes and furniture. Sheer shades are designed in such a way that there are two functional pieces to their construction. The first are the vanes. These can be made of soft fabric or any other material. They're usually light colored but may be a little bit darker, depending on your preference. Then you have the fabric panel that provides most of the light-diffusing and privacy attributes of this type of shade. This combination allows you to maximize privacy without sacrificing natural lighting for it.
Custom Made Sheer Shades Near You
Let the experts from Newport Beach Blinds & Shades help you find the functional and beautiful sheer window coverings you're looking for. Sit down with one of our professionals for a free consultation at your home, and tell us exactly what you want to get out of your new shades.