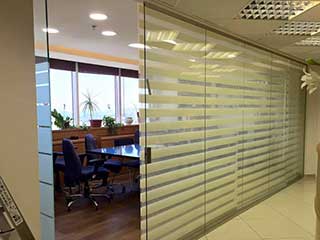 Newport Beach Blinds & Shades has been serving the local area for over a decade and is your premier window coverings vendor in the LA area. Our team strives to help you select and install window blinds, shades and drapery while exceeding your expectations and staying within your budget.
Shop from Your Office
With us, you can shop from the convenience of your business so that you don't disrupt your busy schedule. Our team has been in the industry for over a decade and will provide you with expert guidance and free color swatches that will help you make the right decision for your office windows. From custom blinds and shades to drapes and motorized treatments, our store has it all - at the highest standards of quality and most competitive prices.
Top-Quality Coverings
Window coverings have come a long way since the old roller days. Our team strives to keep up to date with the latest industry trends and developments to bring the best quality straight to your doorstep. A part of our extensive selection includes:
Aluminum blinds
Versatile and budget friendly, these are great for easy maintenance, don't scratch easily and won't collect dust and stains. When you're shopping with us, you're able to choose from a variety of colors including warmer and colder tones.
Layered shades
One of our products which is seeing an increase in popularity are layered shades. Choose among a variety of fabrics and enjoy a full UV-ray protection that will keep your flooring, furniture and other valuables sheltered.
Cellular Shades
Known for their honeycomb-like shape, these shades form air pockets, also known as cells, that create a honeycomb shape. In essence, cellular shades trap air inside the vacuum created by these cells and offer a great degree of energy efficiency and light control.
Warranty for Your Peace of Mind
All of our window coverings come with a 5 year to a lifetime warranty that covers you in case there is a flaw or defect with your product. It's unlikely that you will ever use it, but it's good to have it just in case. Just give us a call and our team will arrange for a replacement as quickly as possible.
Reach out to our team of experts today. Our specialists at Newport Beach Blinds & Shades will help you pick out the best product for your needs. All our window coverings are engineered to last and come with an extended warranty for your peace of mind.