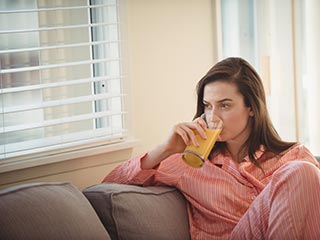 As one of the most traditional choices for window treatments, you can't go wrong choosing Venetian blinds for your Newport Beach windows. Whether in the home or at the office, or other commercial or residential properties, these Venetian window coverings have a reliable build that can serve you well for a very long time.
Why Venetian Blinds Still Are Popular
As one of the oldest types of window treatments that still exist today, Venetian blinds have a proven track record of performance. It's no wonder you can still find them popularizing many office spaces and residences, as they deliver excellent sunlight blocking functions with lots of adjustability, thanks to the vane structure and the ability to change the levels of sunlight with the manipulation of a lever, cord, or pressing a remote control button. Speaking of which…
Motorized Venetian Window Blinds – The Best Choice?
In a way of combining the classic with the high-tech, motorized Venetian blinds now offer Newport Beach residences and business properties one of the best shading solution out there. Motorized Venetian window blinds let you control sunlight levels indoors with a remote or your smartphone even, ensuring you never get annoying glares or lack of privacy throughout the day. At night, Venetian blinds with remote controls can also offer you excellent enhancements to the indoor settings.
Blackout Venetian Blinds For Newport Beach Windows
Adding blackout Venetian window treatments to your Newport Beach bedroom solves the big sleep problem. What problem, you ask? The one that's keeping millions of people worldwide from getting proper sleep due to the presence of sunlight early in the morning or streetlight glow seeping into their bedrooms from outside late at night. You need darkness to sleep, and blackout Venetian blinds help you ensure that whether it's day or night time.
Book Your Free Quote on Venetian Window Treatments
We've got lots of design options and different materials on offer, and love helping customers find the best shading solutions for their needs. Looking for a great deal on custom made Venetian blinds for your Newport Beach area workplace, house, or other property? Get in touch with our team to schedule a free estimate consultation on the best Venetian blinds around!